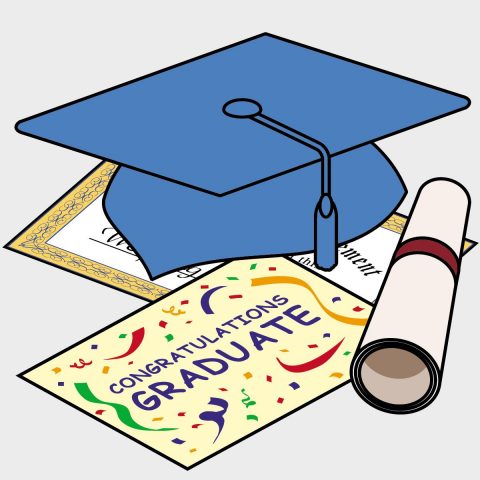 Tuesday, June 6, 2023
          Friday Sunset 9:12 PM  -  Saturday Sunset 9:12 PM

ORCAS ADVENTIST FELLOWSHIP
Sabbath School: 10:00 AM 
Church Service:  11:00 AM 
Speaker:  Andy Taylor, Young Life Ministries
Elder in Charge: Mike Parnell
No Potluck Planned

FRIDAY HARBOR ADVENTIST CHURCH
Sabbath School: 10:00 AM
Church Service:  11:00 AM
Speaker: Austin Morehouse
Fellowship Potluck 
Youth Chat this Sabbath  Orcas Jr. High & High School students are invited to Rachel's room on Sabbath at 10:10 AM to hear Andy Taylor, the Young Life guest speaker.  He will be bringing several high school kids with him for a "youth chat". Pastries and hot beverages will be provided.
OCS Graduation This Week: 
8th Grade Graduation is Wednesday, June 7 at 6:30 PM
12th Grade Graduation is Friday, June 9 at 5:30 PM
Congratulations to the Graduates!
Nick Rivera's Graduation Party on Saturday evening, June 10 at 6:30 PM at the Rivera house and everyone is invited!!  The BBQ is provided by the Micah House Men.  Burgers and Dogs will be provided.  Please bring your favorite sides or "fixings."
Thought for the Week from Pastor Jerremy

The world is full of seemingly unstoppable forces.  It feels especially daunting when we try to extricate ourselves from their power.  Yet, Jesus promises a life that is free from the chokehold of evil. 
There is a story in the Old Testament that shows the power of God to stand against unstoppable forces and His victory is a promise of what He offers to do in our lives.  Here's what happened when King Hezekiah was threatened by the commander of the Assyrian army.  
14 After Hezekiah received the letter from the messengers and read it, he went up to the Lord's Temple and spread it out before the Lord. 15 And Hezekiah prayed this prayer before the Lord: "O Lord, God of Israel, you are enthroned between the mighty cherubim! You alone are God of all the kingdoms of the earth. You alone created the heavens and the earth.16 Bend down, O Lord, and listen! Open your eyes, O Lord, and see! Listen to Sennacherib's words of defiance against the living God. - 2 Kings 19:14-16 NLT
And, what were the words of that letter?
Don't let your God, in whom you trust, deceive you with promises that Jerusalem will not be captured by the king of Assyria. 11 You know perfectly well what the kings of Assyria have done wherever they have gone. They have completely destroyed everyone who stood in their way! Why should you be any different?"  
2 Kings 19:10-11 NLT
Hezekiah and Jerusalem were standing up against a force that could not be humanly stopped.  All the gold in the temple had been stripped away;  all possible allies were already destroyed.  There was no other place to turn but to God... and when Hezekiah did this, God did the impossible and stopped Assyria's tidal wave invasion. 
What immovable obstacles stand in your way today?  Who or what is threatening to invade or destroy your life?  God's power stands in defiance to what should happen and who should dominate.  Bring your doubts, fears, and broken selves to Him.  He is able to deliver you and to stand against all enemies that seem impossible to defeat.  In the words of a beloved worship song "When powers of darkness come in like a flood, the battle belongs to the Lord."
Prayer Requests:  Email your prayer requests to Mike Parnell by Friday evening and a list will be compiled for Sabbath morning's prayer time.
 

Orcas Women's Bible Study will meet from 4:00 pm till 5:00 pm in the OCS high school building.  Currently studying the book "Ruth", by Kelly Minter.  For more information or questions, contact Patricia Plummer (360-298-2313)
Lopez Bible Study Group will be meet in June at 7:00 PM at Glenn Aufderhar's home.
Friday Night Supper & Video at the Friday Harbor Church begins at 6:00 PM.

News and Events in the Washington Conference 

News from North Pacific Union Conference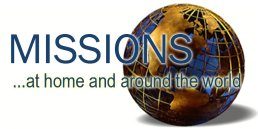 Mission Story
from Portugal:  "Baptized Again"    
The 2nd quarter 2023 offerings support the Inter-European Division

June Birthdays

Linda Walker 4
Kalie McGinnis 9
Caitlin Fowler 13
D. Marie Brown 13
Kimberly Mederios 16
Kenneth Sievers 18
Larrol Parlin 18
Benjamin Andrade 20
Spring Ferry Schedule in effect March 26, 2023 to June 17, 2023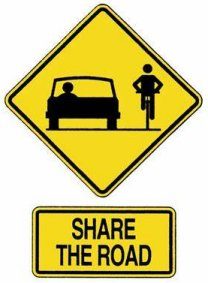 HEALTH NOTE
by Sally Coffin, R.N.
Our beautiful island is a cyclist's heaven especially during the summer months.  They come as novice to expert, youngster to senior, loner to groups, and all seeking the challenges and rewards of outdoor exercise.   Let's help make it a safe and enjoyable summer for these outdoor enthusiasts; applaud their efforts and SHARE THE ROAD! 
Sally Y. Coffin, RN
THE WEEKLY NEWS WELCOMES YOUR NEWS!
PLEASE EMAIL IT TO SALLY OR ROCHELLE BY MONDAY NOON.