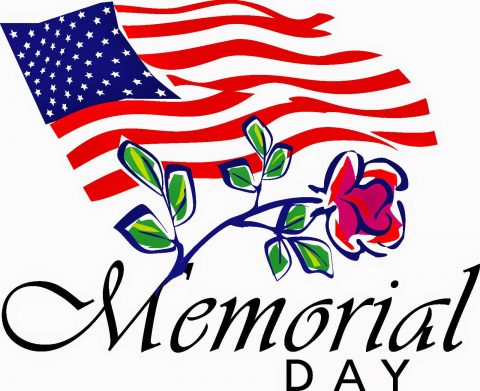 Tuesday, May 21, 2019   
                 Friday Sunset 8:56 pm  -  Saturday Sunset  8:57 pm
 
Sabbath Services this Week 
Orcas Adventist Fellowship
Speaker:  Walter Vyhmeister
Elder in Charge: Tom Roosma
No Potluck planned this week
 
Friday Harbor SDA Church
Speaker:  Richard Foster
Elder in Charge:  Dale Downs
Fellowship Potluck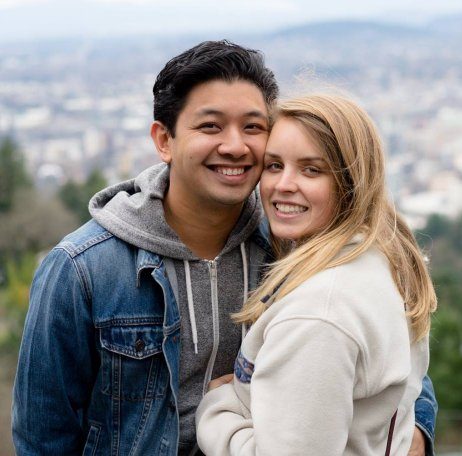 New Pastor 
Grayson and Krista Abaya have accepted our invitation as Pastor of the Islands Adventist churches of San Juan and Orcas Island.  They plan to move here in early July. They are currently residing in Vancouver, WA. On top of serving in ministry, they both enjoy outdoor activities, traveling, photography, and spending time with friends and family.  WELCOME GRAYSON AND KRISTA!
Vespers Concert  Music celebrating light in its departure and arrival by guitarist Mark Hilliard Wilson:  Friday, May 31 at 7:00 pm in the OCS Chapel and Sabbath, June 1 at 11:00 am service.
Special Giving Opportunity  Orcas Christian School has received an unbelievably generous pledge from Red Digital Cinema to match all donations to the school 10:1 during the month of May  (up to $60,000). Yes, that means that for every tax deductible dollar you give, the school receives ten more from Red Digital Cinema.  Make checks payable to: Orcas Christian School, P.O. Box 669, Eastsound, WA 98245.
Washington Conference Camp Meeting is June 14-22 at Auburn Academy Campus. The theme this year is "Growing Spiritually, Praying Continually".  Hope you will plan to attend.
Beach Church and Picnic in Friday Harbor on Sabbath, June 22 at 11:00 am at South Beach, weather permitting.  Mark this date on your calendar and plan to join us in worshipping our creator outdoors in such a beautiful place.
 
Friday Harbor Church Pantry thanks you for your continued support of food donations. 


Friday Harbor Church Bulletins  All bulletin information can be sent to Friday Harbor Church or Virlinda.  Please turn bulletin info in by Wednesday evening prior to Sabbath.
Orcas Women's Bible Study meets each Wednesday from 4:00 - 5:30 pm in the OCS lunch room. 

Friday Night Bible Study on San Juan Island meets at Bob & Barb Low's home at Roche Harbor beginning with a haystack potluck at 5:00 PM each Friday evening.  Come for supper or come later for the Bible study.  For more information and directions, call or text Barb Low at (360)298-0356
Lopez Bible Study will meet at Glenn & Barb Aufderhar's home each Wednesday in May at 7:00 pm.
 
Orcas Chapel Music on Friday evenings from 7:00-8:30 pm. Bring your favorite musical instrument (and your voice) to join in sharing your talents with each other. Everyone welcome!
​
Small Group Prayer meets in the Orcas Christian School Elementary Building each Sabbath from 9:45 - 10:10 am.  Pray together or silently for God's leading in your life, for our community, our schools and our church.  Open to all.

A Weekly Calendar of Conference Ministry Events
 

Mission Story from Argentina:  "Adopting Two Boys"
Your Thirteenth Sabbath offering this quarter supports the South American Division
 

May Birthdays
Dale Downs 1
Thomas Thompson 4
Eric King 5
Steven Kemmerer 8
Paul Murphy 9
Heidi Laursen 11
Diane Morris 16
Terry Pottle 17
Michael Harris 20
Erling Manley 24
Jennifer Smith 25
Spring Ferry Schedule is in effect  March 31 through June 22, 2019
HEALTH NOTE
by Sally Coffin, R.N.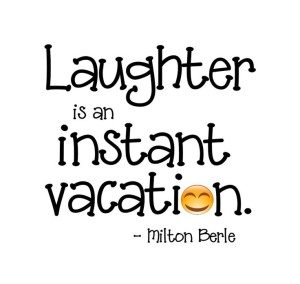 LAUGHTER AND LOWERING BLOOD PRESSURE

Humor, and specifically laughing, has an amazing impact on our bodies' health. The bigger the belly laughs the better.  But how does laughter lower blood pressure exactly?  Laughing actually increases blood circulation, delivers oxygen and nutrients efficiently, helps the immune system, fights stress chemicals and allows the muscles to relax. Stress is a principal contributor to high blood pressure and laughter is an excellent antidote for stress. Aside from simply altering our mood for a moment making us feel better, laughter also reduces four stress related hormones, epinephrine, dopac, growth hormone and cortisol. Reducing these hormones reduces the amount of oxidation in the blood vessels which means less plaque. Two organs that benefit the most from laughter; the heart and the lungs. A good belly laugh is like an aerobic exercise for your heart. No it's not the same as 30 minutes of walking, but for people who may not be able to exercise, it's a decent substitute. The lungs expel more air than they take in during a good laugh and this acts as a cleansing breathe. When the laughter is over, you will breathe deeper sending oxygen enriched blood to the body.  And a good laugh can be internalized and relived. How many times have you thought back to a joke or humorous situation and chuckled to yourself. Each time you do that your body is responding positively.
Live Gently and Be Blessed, 
Sally Y. Coffin, RN
THE WEEKLY NEWS WELCOMES YOUR NEWS!
PLEASE EMAIL IT TO SALLY OR ROCHELLE BY MONDAY NOON.