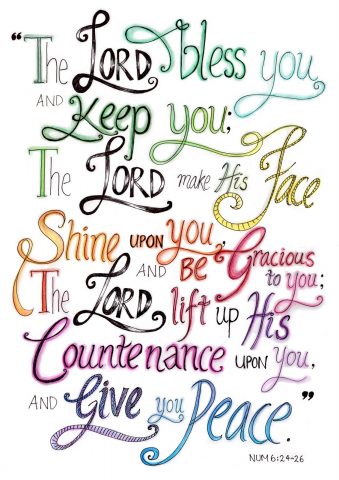 Tuesday, January 26, 2021
                 Friday Sunset 5:05 pm  -  Saturday Sunset 5:07 pm

ORCAS ADVENTIST FELLOWSHIP
Sabbath School: 10:00 AM
Church Service:  11:00 AM 
Speaker:  
Elder:  Tom Roosma
Please follow the governor's current Covid-19 restrictions
 
FRIDAY HARBOR ADVENTIST CHURCH
Sabbath School: 10:00 AM
Church Services: 11:00 AM 
Speaker:  
Please follow the governor's current Covid-19 restrictions
Talk to the Pastor  Office hours in Friday Harbor are on Wednesdays from 11:00 AM to 1:00 PM.
Sabbath School & Church services will continue via ZOOM for those who prefer to stay home/stay safe.   Email  Steve Smith for login information.
Prayer Requests  Email your prayer requests to Mike Parnell by Friday evening and a list will be compiled for Sabbath morning's prayer time.
Friday Harbor Church Pantry is in need of small size items such as shampoo, soaps, toothbrushes, toothpaste if anyone has extra and can donate.  Thank you for your support of our Pantry.
ALL GATHERINGS ARE POSTPONED UNTIL PHASE 3 REOPENING 

A Weekly Calendar of Conference Ministry Events

Mission Story from Russia:  "Ivan's Greatest Day"    
The 1st quarter 2021 offerings support the Euro Asia Division

January Birthdays

Sally Coffin 4
Bill Gaskill 6
Ruth Downs 7
Kathy Craft 11
Mike Parnell 17
Wendy Jo Shinstine 17
Barbara Laursen 19
Richard Low 26
Loren Brothers 27
Richard Foster 27
Eloyce Bruce 29
Bella Millen 30
Kenn Aufderhar 31
 
Winter Ferry Schedule  is in effect January 3 through March 27, 2021 
 
HEALTH NOTE
by Sally Coffin, R.N.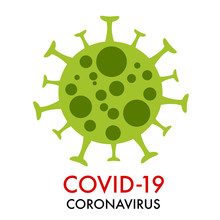 How COVID-19 is Changing the Cold and Flu Season
Measures meant to tame the coronavirus pandemic are quashing influenza and most other respiratory diseases, which could have wide-ranging implications.  By Nicola Jones, Nature magazine on January 14, 2021
By mid-December, the Northern Hemisphere is usually well into the start of its annual cold and flu season—but so far this year, even as the COVID-19 pandemic surges in dozens of countries, the levels of many common seasonal infections remain extremely low.
The pandemic caused by the SARS-CoV-2 coronavirus has infected at least 67 million people and killed 1.5 million worldwide. The patchwork of responses intended to fight the pandemic—from temporary lockdowns to mask wearing, social distancing, enhanced personal hygiene and reduced travel—has had a huge impact on other common respiratory illnesses, too.
In the Southern Hemisphere—now past its winter—seasonal influenza hardly struck at all. That looks as though it might happen in the north, too. Conversely, some common-cold viruses have thrived, and tantalizing evidence suggests that they might, in some cases, protect against COVID-19.
Despite humanity's long history with colds and flu, the viruses that cause them still hold many mysteries. Scientists hope this year's disrupted seasons could reveal new information about the transmission and behaviour of these unwelcome annual guests: how these viruses respond to health measures, how they interact and what that might mean for long-term disease burdens. "This is a natural experiment for so many respiratory viruses," says Sonja Olsen, an epidemiologist at the National Center for Immunization and Respiratory Diseases, part of the US Centers for Disease Control and Prevention (CDC) in Atlanta, Georgia.
THE INFLUENZA FIZZLE
In May, at the tail end of the first wave of COVID-19 deaths in many nations, and when some of the strictest lockdowns were in place, health workers noted an abrupt and early halt to the 2019–20 flu season in the Northern Hemisphere.
That might partly have been an artefact caused by fewer people coming to a clinic for testing, experts say, but it was also attributable to the effectiveness of policies such as social distancing. After the pandemic started, positive tests for the flu virus plummeted by 98% in the United States, for example, whereas the number of samples submitted for testing dropped by only 61%. In the end, the US 2019–20 flu season was rated as 'moderate' by the CDC, which estimates that 38 million people fell ill with influenza, and 22,000 people died. That's fewer than in recent years, but not unprecedented.
After the flu season in the north ended early, it hardly got going at all in the Southern Hemisphere. There were astonishingly few cases of seasonal flu there from April to July 2020—even as global COVID-19 cases continued to climb. In Australia, Chile and South Africa, a grand total of just 51 cases of flu were spotted in more than 83,000 tests. "We know it's less transmissible than coronavirus, so it makes sense," says Olsen, but the decline was still "greater than expected". Influenza's absence has been attributed to pandemic-response measures, but they don't tell the whole story.
"Some South American countries haven't done such a good job controlling COVID, but even there flu is low," says virologist Richard Webby at St Jude's hospital in Memphis, Tennessee. "I don't think we can put it all down to mask wearing and social distancing." He suspects that the dearth of international travel played a part. Flu typically travels around the world from one winter to another, while maintaining a lower year-round presence in the tropics. Although the mechanisms underlying this behavior aren't entirely clear, the movement of people clearly contributes.
Increased influenza vaccination might have contributed to the disappearance, too. Australia, for example, saw more than 7.3 million flu jabs administered by 20 May 2020, compared with 4.5 million by that date in 2019, and 3.5 million in 2018. It's unclear if that trend will hold in the north.
Vaccination rates in the United States for seasonal flu have been trending upwards for years: slightly more than half of the US population over six months of age was vaccinated in 2019–20, up 2.6 percentage points from the previous year. But it is unclear whether Americans will be more or less inclined towards flu vaccinations this year, particularly given the tumultuous backdrop of the pandemic and the change in president.
Live Gently and Be Blessed.
Sally Y. Coffin, RN
Parish Nurse 
THE WEEKLY NEWS WELCOMES YOUR NEWS!
PLEASE EMAIL IT TO SALLY OR ROCHELLE BY MONDAY NOON.