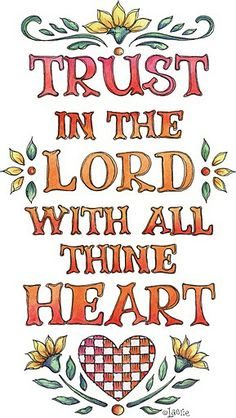 Tuesday, July 27, 2021
           Friday Sunset 8:53 pm  -  Saturday Sunset 8:52 pm

ORCAS ADVENTIST FELLOWSHIP
Sabbath School: 10:00 AM
Church Service:  11:00 AM 
Speaker:  Pastor Grayson Abaya
Elder in Charge: J. C. Laursen
No Potluck
 
FRIDAY HARBOR ADVENTIST CHURCH
Sabbath School: 10:00 AM
Church Service: 11:00 AM
Speaker: 
Potluck following church service 
Tuesday Evening Bible Study on Orcas with light Haystacks meal will begin on July 27 at 6:00 PM.  We will meet at the Roosma's home and close promptly at 8:00 PM.  We will be studying the book "Experiencing God" by Blackaby and King.  Please contact Kathy Roosma at 360-317-4271 for more information regarding location, haystack meal, or to request a study book.
Listen Again to Camp Meeting Messages!

Listen again to the camp meeting messages presented by Lee Venden, Ty Gibson, John Bradshaw, Randy Maxwell, Ed General, and Bob Moore! Plus - kids' and teens' virtual programs are available, too, in the archive!

The camp meeting playlists are available for you to enjoy on-demand at washingtonconference.org, on Facebook, with Vimeo collections, and in the WashConf app.

Marriage Revival 2.0
is being offered August 1-21 with Randy Maxwell.  There are daily emailed challenges and three Zoom-hosted couple check-in sessions. Check it out and sign up!
Talk to the Pastor  Office hours in Friday Harbor are on Wednesdays from 11:00 AM to 1:00 PM.
Prayer Requests  Email your prayer requests to Mike Parnell by Friday evening and a list will be compiled for Sabbath morning's prayer time.
Friday Harbor Church Pantry appreciates your continued support.

Orcas Bible Study & Dinner every Tuesday evening 6:00-8:00 PM beginning July 27 at Roosma's home, and on August 3 at Abaya's home. Everyone is welcome.
Lopez Bible Study is on summer hiatus.  
Friday Harbor Study Group meets at the church each Wednesday at 6:30 PM to discuss the book "13 Weeks to Peace".  There are books at the church for you.
Meal and Book Discussion at the Friday Harbor Church each Friday at 6:00 PM.  The book is "Experiencing God". 
Game Night & Popcorn at the Friday Harbor Church each Thursday at 6:30 PM.

A Weekly Calendar of Conference Ministry Events

News from North Pacific Union Conference
Mission Story from Chicago:  "Angel at the Gas Station"    
The 3rd quarter 2021 offerings support the North American Division

August Birthdays
Jeffrey Blankenship 1
Jonathan Fox 2
Michelle Bechtel 3
Stephanie Claus 5
Marty Craft 5
Michele Gregg 7
Sean Haugen 11
Sierra Haugen 11
Glenn Aufderhar 13
Andrew Charles S. Smith 13
Taylianna Foster 15
Steven Gregg 16
Violet Sturk 16
Nicholas Rivera 17
Barb Low 18
Lydia Downs Williams 19
Ferry Schedule  in effect May 9 through September 25, 2021 
 
HEALTH NOTE
by Sally Coffin, R.N.
 
The Importance of Water and Human Health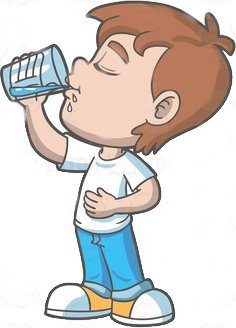 "I'm dying of thirst!" Well, you just might. It sounds so simple. H20. Two parts hydrogen, one part oxygen. But this substance better known as water, is the most essential element, next to air, to our survival. Water truly is everywhere, still most take it for granted. Water makes up more than two thirds of the weight of the human body, and without it, we would die in a few days. The human brain is made up of 95% water, blood is 82% and lungs 90%. A mere 2% drop in our body's water supply can trigger signs of dehydration: fuzzy short-term memory, trouble with basic math, and difficulty focusing on smaller print, such as a computer screen. (Are you having trouble reading this? Drink up!) Mild dehydration is also one of the most common causes of daytime fatigue and headache. An estimated seventy-five percent of Americans have mild, chronic dehydration. Pretty scary statistic for a developed country where water is readily available through the tap or bottle. Water is important to the mechanics of the human body. The body cannot work without it, just as a car cannot run without gas and oil. In fact, all the cell and organ functions made up in our entire anatomy and physiology depend on water for their functioning. (taken from freedrinkingwater.com)
NOW GO HAVE A DRINK OF WATER!
Be Happy, Safe, and Blessed
Sally Y. Coffin, Parish Nurse
THE WEEKLY NEWS WELCOMES YOUR NEWS!
PLEASE EMAIL IT TO SALLY OR ROCHELLE BY MONDAY NOON.