Tuesday, April 20, 2021
                 Friday Sunset 8:14 pm  -  Saturday Sunset 8:16 pm

ORCAS ADVENTIST FELLOWSHIP
Sabbath School: 10:00 AM
Church Service:  11:00 AM 
Speaker:  
Elder in Charge:  Mike Parnell
 
FRIDAY HARBOR ADVENTIST CHURCH
Sabbath School: 11:00 AM
Church Services: 12:00 PM
Speaker: Pastor Grayson Abaya

Congratulations to the Downs family on the marriage of Lydia Downs to Michael Williams. They were married on the beach at Cattle Point on Friday, April 16 at 11 AM in a ceremony performed by Pastor Grayson.  A lovely reception for the happy couple was held at the home of John and Judy Jacobson. 
New Teacher at OCS  Kallie McCutcheon has been added to the OCS staff for the 2021-2022 school year.  To read about her and family click on the link https://oics.org/news/ .
Talk to the Pastor  Office hours in Friday Harbor are on Wednesdays from 11:00 AM to 1:00 PM.
Sabbath School & Church services will continue via ZOOM for those who prefer to stay home/stay safe.   Email  Steve Smith for login information.
Prayer Requests  Email your prayer requests to Mike Parnell by Friday evening and a list will be compiled for Sabbath morning's prayer time.
Friday Harbor Church Pantry appreciates your continued support.

Lopez Bible Study meets on Wednesday evenings at 7:00 PM at Bob & Barb Low's home for the month of April.
Friday Harbor Study Group meets at the church each Wednesday at 6:30 PM to discuss the book "Forgiven".
Meal and Book Discussion at the Friday Harbor Church each Friday at 6:00 PM.  The book is "Experiencing God". 
Game Night & Popcorn at the Friday Harbor Church each Thursday at 6:30 PM.

A Weekly Calendar of Conference Ministry Events

News from North Pacific Union Conference
Mission Story from Trinidad and Tobago:  "Gas Can Explosion"    
The 2nd quarter 2021 offerings support the Inter-American Division

April Birthdays
Robin Parlin 3
Skyler Gregg 3
Melissa Parnell 3
Graye Parnell 8
Travis Stovall 8
Jim Coffin 9
Brady Davis 9
Ed Sutsch 12
Samantha Fuchser-McKinstry 22
Darlene Murphy 22
Lois Gaskill 24
Joan McNeela 26
Sharon Pomeroy 26
Kirk Haley 29

 
Ferry Schedule  in effect January 3 through May 8, 2021 
 
HEALTH NOTE
by Sally Coffin, R.N.
THE IMPORTANCE OF WATER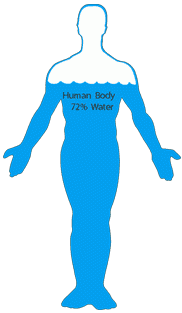 Ever notice how lifeless a house plant looks when you forget to water it? Just a little water and it seems to perk back up. Water is just as essential for our bodies because it is in every cell, tissue, and organ in your body. That's why getting enough water every day is important for your health.  Water is your body's principal chemical component, making up, on average, 60 percent of your body weight. Every system in your body depends on water. For example, water flushes toxins out of vital organs, carries nutrients to your cells and provides a moist environment for ear, nose and throat tissues. Lack of water can lead to dehydration, a condition that occurs when you don't have enough water in your body to carry out normal functions. Even mild dehydration can drain your energy and make you tired. Pure fruit juices are caffeine-free and can help replenish your liquids, but they are also high in calories. You can't beat water – it keeps you healthy and has no calories!  Drink to your health! 
Live Gently, Stay Safe, and Be Blessed!
Sally Y. Coffin, RN
Parish Nurse 
THE WEEKLY NEWS WELCOMES YOUR NEWS!
PLEASE EMAIL IT TO SALLY OR ROCHELLE BY MONDAY NOON.