Tuesday, October 23, 2018    
                 Friday Sunset  6:04 pm    -    Saturday Sunset  6:02 pm
Sabbath Services this Week                                                  
Speaker: Mark Tretheway, Adventist World Radio
Elder in Charge: Mike Parnell
Fellowship Potluck
 
Speaker: Marty & Kathy Craft
Elder in Charge: Dale Downs
Fellowship Potluck
"Sharing Our Faith" class with Valentin Iordache will be held each Sabbath afternoon after the potluck in October and November at the Friday Harbor Church. This class will help us to learn techniques in witnessing to others. Hope you will plan to attend.
Addiction Recovery Seminar at the Friday Harbor Church begins on Monday, October 22 - Thursday, October 26 from 9:00 am to 4:00 pm.  This 4-day training seminar is for anyone interested in promoting recovery. The focus will be on providing individuals with skills needed to guide, mentor and support those who would like to enter into and or sustain long-term recovery from an addiction to alcohol or other drugs.  You will learn to build skills to enhance relationships, understand the stages of recovery and experience recovery wellness planning.  All participants who attend in full will receive a Certificate of Achievement upon completion of an online evaluation following this training. 
On Friday, October 26 there will be a one-day training called the BASICS OF RECOVERY FOR PARENTS:  This is designed to help parents gain a better understanding of the recovery process.  This training is for parents/siblings/partners/community members who wants to understand and support the recovery of their children/young adults/siblings/spouse. This training should answer questions about recovery that many have, as well as provide practical tools to use in support of loved ones.  If you or someone you know would like to attend either seminar, contact Darci Ridenhour at nwrecovery2@gmail.com    This ministry is sponsored by the North Cascades Seventh-Day Adventist Church.  More information will be available at the church this Sabbath.
Limited Ferry Service  Be aware that the ferries are running on an abbreviated schedule from October 22 - November 4.  Ferry Schedule
Canned Food Drive  The Friday Harbor Church is collecting canned food to give to the food bank.  Please bring your canned donations to the church before November 17 so it can be distributed for Thanksgiving.  
Operation Christmas Child shoebox packing will be happening on Sunday, November 4 at 2:00 pm at the FH Church. Please remember to be bring shoeboxes, toys, books, stuffed animals, even hand tools like screwdrivers and measuring tapes for the older boys boxes.  Bring your donations any time in October.  Shoebox content suggestions and guidelines
A Prayer Journal is a new weekly feature by Elder Glenn Aufderhar.  May it be a blessing to inspire you to consider your own prayer journal.


Friday Harbor Church Pantry thanks you for your continued support of food donations. 
Friday Harbor Church Bulletins  All bulletin information can be sent to Friday Harbor Church or Virlinda.  Please turn bulletin info in by Wednesday evening prior to Sabbath.
Orcas Chapel Music on Friday evenings from 7:00-8:30 pm. Bring your favorite musical instrument (and your voice) to join in sharing your talents with each other. Everyone welcome!
Orcas Women's Bible Study with a new study on "Discerning the Voice of God" by Priscilla Shirer.  The group meets each Wednesday at 4:00-5:30 pm in the OCS Lunch Room.  For more information call Sally Coffin (360-842-7743)

Lopez Bible Study will meet on Wednesdays in October at 7:00 pm at the Fowler's home. Everyone welcome.

Wednesday Evening Prayer Meeting  at the Friday Harbor Church at 7:00 pm. All are invited to join. 

​
Small Group Prayer meets in the Orcas Christian School Elementary Building each Sabbath from 9:45 - 10:10 am.  Pray together or silently for God's leading in your life, for our community, our schools and our church.  Open to all.

Prayer time at FH Church each Sabbath after the Fellowship Meal. Hope you will join us.

Mission Story from Cambodia:  "Experiment in Church" 
The 4th quarter offerings support the Southern Asia-Pacific Division
 

October Birthdays
Kelli Vigil 3
Catalina Kohring 5
Stephen Madison 7
Sharon Bereitschaft 11
Alicia Susol 14
Wren King 15
Virlinda Foster 18
Debbie Randall-Liblik 18
Jason Mederois 25
Elliott Claus 29
Andy Rivera 31
Fall Ferry Schedule effective September 30, 2018 through January 5, 2019
HEALTH NOTE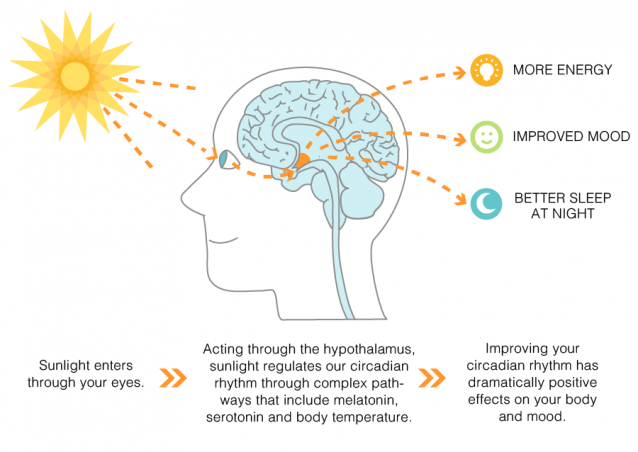 by Sally Coffin, R.N.
WINTER DOLDRUMS
Do you get the winter blues or the winter doldrums?  Are you feeling the effects of our shorter days? You may find that you are experiencing the symptoms of SAD – Seasonal Affective Disorder.  Animals react to the changing seasonal light variations with changes in mood and behavior; human beings are no exception. 
 Symptoms of SAD can be mild to moderate and may include excessive sleeping, fatigue, high carbohydrate food cravings, weight gain, lack of interest in normal activities, and in severe cases, even depression.  These changes of mood and behavior have been linked to a biochemical imbalance in the brain that shifts the circadian rhythm putting us out of step with daily routines. While there are a number of treatment options available, researchers have found that exposure to bright light, either through a light box or sunlight, makes a difference in this brain chemistry. 
 If possible, treat yourself to a walk in the sunlight at midday during the fall and winter months.  You'll get a twofold benefit of exercise and bright light.  And it costs very little!  One study found that an hour's walk in winter sunlight was as effective as two and a half hours under bright artificial light.  If you need to be indoors all day, try to position your work area close to a window so that you have increased exposure.  It's interesting to see the way my dog will curl up in the smallest spot of sunlight and moves with it as it creeps across the room.  No one needs to tell him the benefit of sunlight! 
Live Gently and Be Blessed!
Sally Coffin, R.N.
Parish Nurse
THE WEEKLY NEWS WELCOMES YOUR NEWS!
PLEASE EMAIL IT TO SALLY OR ROCHELLE BY MONDAY NOON.