Tuesday, January 14, 2020
                 Friday Sunset 4:45 pm  -  Saturday Sunset 4:47 pm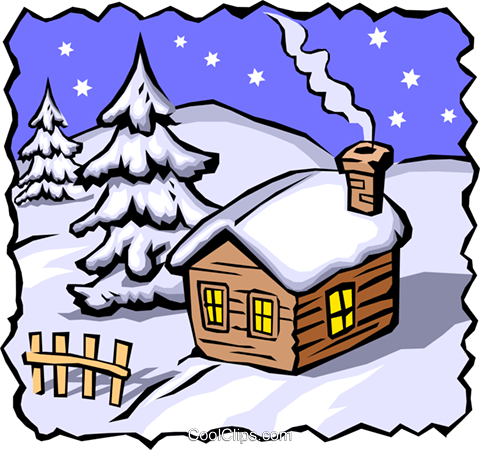 Sabbath Services this Week
 
Orcas Adventist Fellowship
Speaker: Pastor Grayson Abaya
Elder in Charge: Tom Roosma 
Fellowship Potluck
 
Friday Harbor SDA Church
Speaker: Bill Needham
Elder: Richard Foster
Fellowship Potluck
Orcas Community Dinner Cancelled  Due to the freezing temps and safety issues traveling on the icy roads, we have decided to cancel this month's dinner.  Check back for information on the next Community Dinner.
Orcas Church Board will meet on Wednesday, January 15 from 5:30-7:00 PM at the OCS lunchroom.
Friday Harbor Church Board meets on Thursday, January 16 at 6:00 P.M.
PHOTOS  of OCS Christmas play
Friday Harbor Church Pantry is in need of donations. Please bring non-perishable items to the church. Thank you for your continued support in helping to feed those less fortunate.


Friday Harbor Church Bulletins  All bulletin information can be sent to Valentin.   Please turn in bulletin info by Wednesday evening prior to Sabbath.
Orcas Women's Bible Study  will resume on Wednesday, January 8, 2020.  For questions or more information, please contact Patricia Plummer at 360-298-2412 or Sally Coffin at 360-842-7743
 
Lopez Bible Study meets each Wednesday in January at 7:00 PM at the Parlin's home. Everyone welcome.  

Friday Night Bible Study on San Juan Island meets at Bob & Barb Low's home at Roche Harbor beginning with a haystack potluck at 6:00 pm each Friday evening.  Come for supper, or come later at 7:00 pm for the Bible study.  For more information and directions, call or text Barb Low at (360)298-0356
Orcas Chapel Music on Friday evenings beginning at 7 PM.
​
Small Group Prayer meets in the Orcas Christian School Elementary Building each Sabbath from 9:45 - 10:10 am.  Pray together or silently for God's leading in your life, for our community, our schools and our church.  Open to all.
 
Sabbath School Bible Study on Lopez Island will meet the 1st and 3rd Sabbaths at the Bayview Dental Lobby at 11:00 A.M.  Everyone welcome.

A Weekly Calendar of Conference Ministry Events
 

Mission Story from Bulgaria:  "Stranger with Warm Eyes"
This quarter's offerings support the Inter-European Division

January Birthdays
Valentin Iordache 2
Sally Coffin 4
Bill Gaskill 6
Larissa Bitton 7
Ruth Downs 7
Kathy Craft 11
Richard Low 14
Mike Parnell 17
Wendy Jo Shinstine 17
Sofia Garcia 19
Barbara Laursen 19
Bob Low 26
Loren Brothers 27
Richard Foster 27
Eloyce Bruce 29
Bella Millen 30
Kenn Aufderhar 31
Winter Ferry Schedule  is in effect January 5 through March 28, 2020 
HEALTH NOTE
by Sally Coffin, R.N.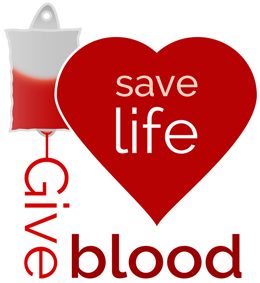 JANUARY IS NATIONAL BLOOD DONOR MONTH
According to the American Red Cross, winter is "one of the most difficult times of year to collect enough blood products to meet patient needs." That's because of, among other things, busy holiday schedules and bad weather often resulting in canceled blood drives. Furthermore, seasonal illnesses such as the flu force potential donors to forgo their blood donations.
That's just one of the reasons that National Blood Donor Month, which has taken place each January since 1970, is such an important observance. Donating blood saves many lives and improves health for many people. According to the World Health Organization, "blood is the most precious gift that anyone can give to another person — the gift of life. A decision to donate your blood can save a life, or even several if your blood is separated into its components — red cells, platelets and plasma."
5 Amazing Facts About Blood Donations
Not enough blood for all of us: According to the American Red Cross, about 38 percent of the U.S. population can donate blood — but only 10 percent actually do.

Fill 'er up with regular — donations: Brookhaven National Laboratory says that people who begin donating blood at age 17 and donate every eight weeks will have donated 48 gallons of blood by age 76.

Donate blood and get medical info: When we donate blood, labs examine the donation for multiple infectious diseases, such as HIV and West Nile virus.

Dogs can donate, too!:  Your dog can donate blood, too. Check with your veterinarian and the Humane Society to make sure you know the local rules and regulations for this type of donation.

The multiplier effect is huge: Every time we donate one pint of blood, the potential is there to save three lives.
Live Gently and Be Blessed.
Sally Y. Coffin, RN 
THE WEEKLY NEWS WELCOMES YOUR NEWS!
PLEASE EMAIL IT TO SALLY OR ROCHELLE BY MONDAY NOON.