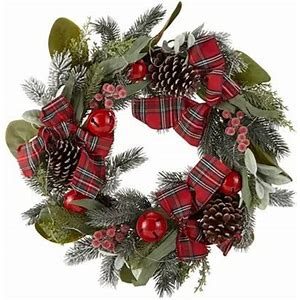 Tuesday, November 28, 2023
          Friday Sunset 4:20 PM  -  Saturday Sunset 4:19 PM 

ORCAS ADVENTIST FELLOWSHIP
Sabbath School: 10:00 AM 
Church Service:  11:00 AM  
Speaker: Pastor Jerremy Foss
Elder in Charge:  Shannon Quishenberry
Asian Potluck following church service


FRIDAY HARBOR ADVENTIST CHURCH
Sabbath School:  10:00 AM 
Church Service:  11:00 AM
Speaker:  Holli Kongorski
Fellowship Potluck
Friday Harbor Church Board Meeting is Tuesday, November 28 via Zoom
Orcas Choral Society will perform Handel's Messiah in two concerts – Friday, December 1 and Saturday, December 2 at 7:00 PM.  And for those who want to join in the sing-a-long concert on Sunday, December 3 at 2:00 PM.  For more information and to purchase ticket go online at orcascenter.org
OCS will be on Christmas Break December break December 18 – January 1, 2024.  Classes will resume Tuesday, January 2, 2024!
Check out Thanksgiving Photos 
 
Weekly Thought  
 
By Pastor Jerremy Foss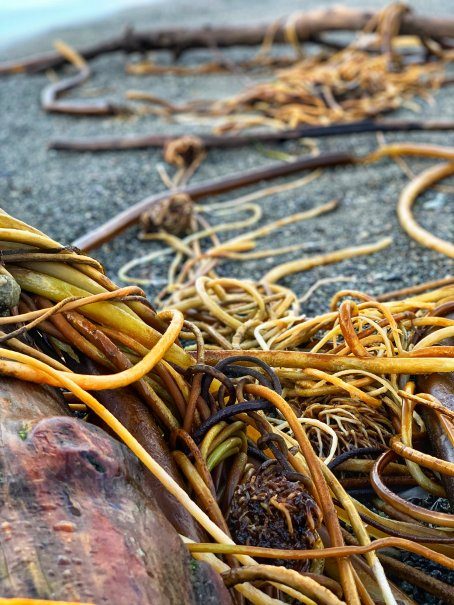 Tangled. Snarled. Out of control.  To a dad with daughters, a matted ponytail can look like an impossible mountain to summit.  I remember one time, when our family lived in Eastern Washington, looking out our picture window and seeing the school bus coming from a mile away and knowing I had only moments to transform a curly chaotic, nest into a preschool worthy masterpiece.  What my wife could have done in seconds, seemed completely undoable for my clumsy hands.  Somehow, the preschooler made it to school that day not looking like she had just climbed out of bed, but I don't know how far the hairdo went beyond that.  
If there's anything I've learned from tangled messes, whether they are in hair, ropes, or Christmas lights, order comes by starting somewhere and working with what is known. 
When Moses was standing before his own insurmountable mountain, thinking that no one would believe him when he tried to lead the Israelites, God asked him "what is that in your hand?"  All Moses had was a shepherd's staff, but through that humble staff, God did some of the greatest miracles the world has ever known.
If your life feels too complicated, like a piece of driftwood in a tangled kelp forest, take courage.  You don't have to have everything in order.  Jesus invites you to come to Him, as matted and snarled as you are. He will work with you, one unruly lock at a time to bring order and purpose to the mess that envelopes you. 
Prayer Requests:  Email your prayer requests to Mike Parnell by Friday evening and a list will be compiled for Sabbath morning's prayer time.

Lopez Bible Study Group will be meet each Wednesday in November at 7:00 PM at Samuel Aufderhar's home.
Friday Night Supper & Bible Study in the Book of Romans at the Friday Harbor Church begins at 6:00 PM.
Orcas Women's Bible Study each Wednesday at 4:00-5:30 PM.  New study begins this week on Ezra and Nehemiah.  Books will be available for study.  Contact Patricia for questions or further information.

News and Events in the Washington Conference 


News from North Pacific Union Conference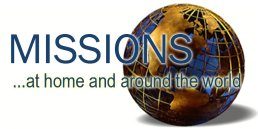 Mission Story from Ghana:  "An Influential Church"    
The 3rd quarter 2023 offerings support the West Central Africa Division

NOVEMBER BIRTHDAYS
 
(Grayson Abaya 1)
Holli Kongorski 6
Ashley Mederios 7
Valentina Rivera 7
Roy Pomeroy 9
Heidi Roberts 10
Sophia Rivera 10
Angie Millen 11
Sam Millen 17
Thomas Roosma 20
Sherri Mederios 23
Jessica Laursen 25
Fall Ferry Schedule in effect September 24, 2023 to December 30, 2023

 
HEALTH NOTE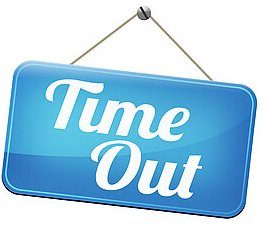 We are entering into one of the busiest times of the year.  Our deadline of December 25th is just a little over three weeks away and we want to be ready to celebrate the birth of Christ.  So, we busy ourselves with shopping, wrapping, baking, and partying; we have things to do, people to see, and places to go.  And that's on top of our already hectic lives.  (Yes, even in the San Juan Islands)  
Have you thought about taking some "time-out"?  I challenge each of you to take an hour-long vow of silence.  Disconnect from all technology – iPods, telephones, emails, television, and even doing errands.  Notice how you become more aware of your own body and breathing – feel your body relax.  Take this time to hike a trail, walk on the beach, or watch a sunset.
"Be still, and know that I am God; I will be exalted among the nations, I will be exalted in the earth." Psalm 46:10. 
Will you be ready on December 25th to experience the Joy of this season, or will you be ready for a long winter's nap?
Sally Y. Coffin, Parish Nurse
THE WEEKLY NEWS WELCOMES YOUR NEWS!
PLEASE EMAIL IT TO SALLY OR ROCHELLE BY MONDAY NOON.