Tuesday, November 19, 2019
                 Friday Sunset 4:26 pm  -  Saturday Sunset 4:26 pm
Sabbath Services this Week 
Orcas Adventist Fellowship
Speaker: Anna Vedder
Elder in Charge: Ron Claus
Friendsgiving Potluck at 4:00 PM
 
Friday Harbor SDA Church
Speaker: Pastor Grayson Abaya
Elder: Richard Foster
Thanksgiving Potluck
Apple Pie Fundraiser  OCS High School is having an Apple Pie Fundraiser for the month of November to raise funds for their international mission trip. Pies will be $10 each. If you'd like to order a pie, please call the school office at 360-376-6683 during normal business hours. Pickup will occur on November 15 & 21 in front of Island Market.
Friday Harbor Church Board will be meet on Thursday, November 21 at 6:15 P.M.
Orcas Friendsgiving Potluck will be on Sabbath, November 23 starting at 4 PM at Kelli Vigil's home. The dinner is potluck style and we ask each family bring one dish if possible. Please RSVP with your Thanksgiving dish and the number of people attending to either Kelli (920-319-6678) or Larissa (509-590-9987). We hope to see you there!
Thanksgiving Service & Dinner at the Friday Harbor Church will be on Sabbath, November 23.  Mark your calendars and plan to join us.

MORE PHOTOS of OCS students at the Friday Harbor Church, and of our newly redecorated Cradle Roll Sabbath School room. Many thanks to Virlinda Foster and Margarita Iordache for all their hard work and talent.
Check out Grayson's awesome PASTOR'S PAGE
Friday Harbor Church Pantry appreciates your continued support.


Friday Harbor Church Bulletins  All bulletin information can be sent to Valentin.   Please turn bulletin info in by Wednesday evening prior to Sabbath.
Orcas Women's Bible Study meets on Wednesdays at 4:00p – 5:30p in the OCS high school.  We will continue our study in the book, "The God Who Sees You", by Tammy Maltby.  For questions or more information, please contact Patricia Plummer at 360-298-2412 or Sally Coffin at 360-842-7743
Lopez Bible Study will meet on Wednesday, November 20 at 7:00 PM at the Parlin's home. Everyone welcome.  No Bible study on Wednesday, November 27.

Friday Night Bible Study on San Juan Island meets at Bob & Barb Low's home at Roche Harbor beginning with a haystack potluck at 6:00 pm each Friday evening.  Come for supper, or come later at 7:00 pm for the Bible study.  For more information and directions, call or text Barb Low at (360)298-0356
Orcas Chapel Music on Friday evenings beginning at 7 PM.
​
Small Group Prayer meets in the Orcas Christian School Elementary Building each Sabbath from 9:45 - 10:10 am.  Pray together or silently for God's leading in your life, for our community, our schools and our church.  Open to all.
 
Sabbath School Bible Study on Lopez Island will meet the 1st and 3rd Sabbaths at the Bayview Dental Lobby at 11:00 A.M.  Everyone welcome.

A Weekly Calendar of Conference Ministry Events
 

Mission Story from Rwanda: "Sister Act"
Your 4th Quarter Thirteenth Sabbath offering supports the East-Central Africa Division
 

November Birthdays

Wayne Fowler 4
Sophia Rivera 5
Holli Kongorski 6
Valentina Rivera 7
Roy Pomeroy 9
Angie Millen 11
Linda Leamer 17
Sam Millen 17
Thomas Roosma 20
Jessica Laursen 25
Fall Ferry Schedule  is in effect September 29, 2019 - January 4, 2020 
HEALTH NOTE
by Sally Coffin, R.N.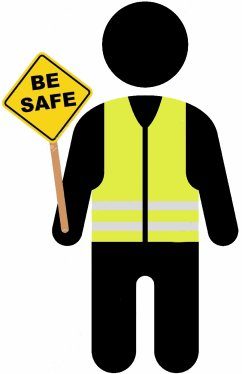 BEING SAFE MEANS BEING SEEN
I've often come upon a cyclist, hitchhiker, jogger or someone walking along the road and been startled by how close I've come to just missing them in the darkness of night or the glare of headlights on a rainy evening.  As is the case on our rural island roads, there are no walkways and the roads are often quite narrow.  We need to be seen to keep ourselves safe.  Many serious accidents happen because drivers do not see other road users until it is too late.  The following are some safety tips for keeping yourself safe along the roads:
 During the day always wear clothing or carry something with bright colors – fluorescent materials are even better as they help you stand out during the daylight hours and in the evening before it turns dark.
Always walk facing traffic.

Wear something reflective so you can be seen when car headlights are shining towards you. Even a small patch of reflective material can help drivers see you from very far away.

Always carry a source of light with you- a flashlight is good, a cell phone will do in a pinch!  It provides safety on two counts.  First you will be able find your way along the road and secondly you will be seen by drivers as they come along.
Sally Y. Coffin, RN
THE WEEKLY NEWS WELCOMES YOUR NEWS!
PLEASE EMAIL IT TO SALLY OR ROCHELLE BY MONDAY NOON.