Tuesday, October 4, 2022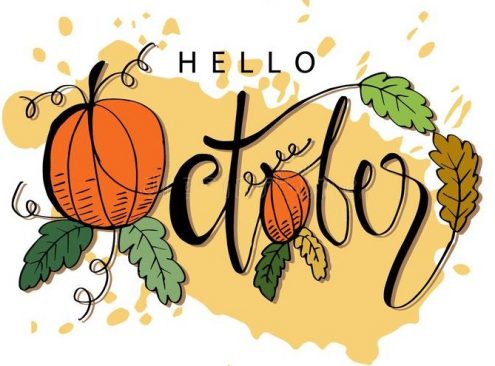 Friday Sunset 6:41 PM  -  Saturday Sunset 6:39 PM

ORCAS ADVENTIST FELLOWSHIP
Sabbath School: 10:00 AM 
Church Service:  11:00 AM 
Speaker: Ron Claus
Elder in Charge: Ron Claus
No Potluck Planned
 
FRIDAY HARBOR ADVENTIST CHURCH
Sabbath School: 10:00 AM
Church Service:  11:00 AM
Speaker: Pastor Jerremy Foss
Fellowship Potluck following Service
Orcas Church Board will meet on Thursday, October 13 at 5:00 PM in the OCS lunchroom.
Note from Pastor Jerremy:
Today I taught my first Bible class at OCS. This is a big milestone, since it means that I am getting into the rhythm of daily life here on the islands.  It's a rhythm that will continue to develop and grow as my family and I integrate our lives with yours.  We are so blessed to be a part of this community. The warm autumn days we've been experiencing are perfect symbols of the welcoming reception we feel from you.
A Special Thanks to all those who organized and participated in the Islands' Convocation on September 24. It was a wonderful blessing for us all. Dr. Joe Kidder from Andrews University was the guest speaker, and he really touched our hearts with his message.  Also, the music was so uplifting! We appreciate everyone who made this gathering of our island churches such a success!  PHOTOS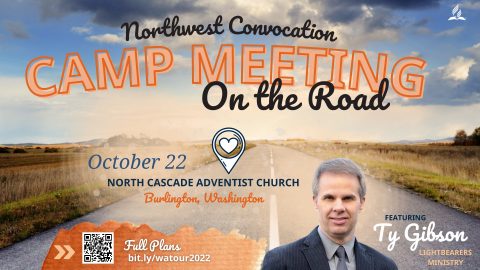 Attention Musicians:  North Cascades Church worship leader would like to ask musicians - vocal, string, woodwind, brass, guitar family, etc.  if one or two from each church could participate with leading worship for "Camp Meeting on the Road". All musicians or interested individuals contact Karyelle at 360-610-9330 or karyellenielsen@yahoo.com.
Prayer Requests:  Email your prayer requests to Mike Parnell by Friday evening and a list will be compiled for Sabbath morning's prayer time.

Lopez Bible Study will meet every Wednesday evening in October at 7:00 PM at Fowler's home. Everyone welcome.
CANCELED THIS WEEK:  Friday Harbor Church Prayer Meeting will meet at the church on Tuesday evenings at 6:30 PM.
Meal and Video at the Friday Harbor Church meets on Fridays at 6:00 PM.

News and Events in the Washington Conference 

News from North Pacific Union Conference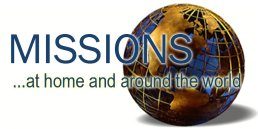 Mission Story
from New Zealand:  "Unexpected TV Star"    
The 4th quarter 2022 offerings support the South Pacific Division

October Birthdays
Steven Smith 5
Catalina Kohring Wood 5
Holli Kongorski 6
Sharon Beretschaft 11
Alicia Susol 14
Wren King 15
Debbie Randall-Liblik 18
Jason Mederios 25
Elliott Claus 29
Edward Rivera 31
Fall Ferry Schedule in effect September 25 thru December 31, 2022
 
HEALTH NOTE
by Sally Coffin, R.N.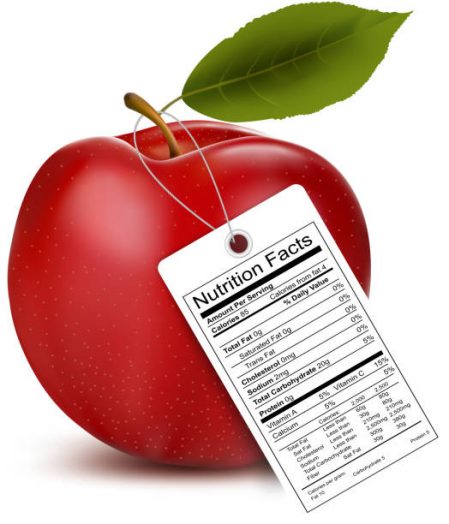 A HEALTHFUL TIME OF YEAR!
Whole fruits, like apples, can be a healthful part of any diet, including a vegan or vegetarian diet, a gluten-free diet, and popular diets like the Whole30 diet. Apples are a convenient package of fiber, vitamins, minerals, and flavonoids (beneficial plant compounds) that provide a range of valuable health benefits.
Five Benefits of Eating Apples
Promotes heart health due to high potassium and low sodium content
Regulates blood sugar with high fiber content
Provides anti-cancer protection with antioxidants like quercetin
May improve asthma symptoms with quercetin
Helps with healthy weight balance with filling fiber and nutrients
Live Gently and Be Blessed
Sally Coffin, RN, Parish Nurse 
THE WEEKLY NEWS WELCOMES YOUR NEWS!
PLEASE EMAIL IT TO SALLY OR ROCHELLE BY MONDAY NOON.