Hello everybody!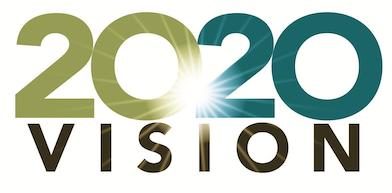 Hoping everyone had a wonderful Christmas wherever each and everyone may have spent it. Now we have the New Year ahead of us! 
On this particular posting I want to do something different. Usually I write or talk about something that I had in mind to share with you, this time I want to hear from you! To get the ball rolling or a topic going, with the upcoming year being 2020, I was wondering what has God given you to be a vision or goal for this upcoming year? I would love for you to share it with me by emailing it to me at (pastor.grayson.abaya@gmail.com). Please notify me on the email or by any other means whether or not you are okay with me sharing your vision or goal, because I think it would be great to post everyone's (who is okay with me sharing their vision or goals) thoughts on the next week's Pastor Page. 
Looking forward to hearing your response and see how God wants to lead you this upcoming year. 
- Pastor Grayson